4440 Easton Dr. Bakersfield, CA • Open Everyday 8AM-5PM
Hytera
Fully Equipped for Both Digital and Analog Operating Modes
Applied Technology Group, Inc. offers two-way radio service for all types of industries and uses. Two-way radio service is a one-to-many conversation allowing you to conduct business with your entire fleet. Having the ability to manage, coordinate and dispatch jobs to your team saves you time and money. In addition to our local services, we also offer wide area coverage throughout California. With a simple push-to-talk, you can immediately address issues that arise.
We provide assistance with safety preparation and usage protocols. We design communication systems for public safety, school districts, transportation, agriculture and many other industries needing dedicated privately owned communication systems.
DMR Radio
Thanks to the DMR standard, Hytera DMR radios work with any other compliant system. But what sets Hytera apart is the breadth of range and feature set across our DMR radios. From the light, compact BD3i series – designed for ease of use in indoor environments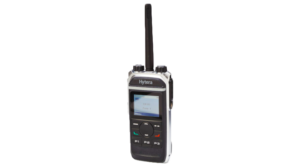 Analog Radio
The HYTERA TC-508 is an ideal choice for facilities, hospitality, manufacturing, retail, education and construction. The TC-508 offers a compact and ergonomic design, great performance in any operating conditions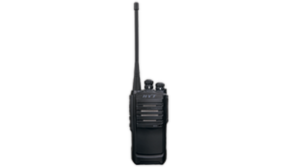 Plan of Action
Consultation Service
Job Walk
Prepare Quote
Quote Acceptance
Site Plan
Pre-Installation
Installation
Training
System Acceptance
Fully Equipped for Both Digital and Analog Operating Modes
You Mean More To Us Than Just a Sell
Hytera is a global leader in two-way radio communications, developing and manufacturing innovative solutions to meet our customer requirements. With a reputation for high-quality, reliable radios and systems, Hytera can be found all over the world, from Connecticut's Hockanum Valley to the Shenzhen metro to the UK's Etihad Stadium, on North Sea oil rigs, railway networks, casinos and conference centers, and construction sites. 
Place Your Order
When you are ready to place an order, either contact one of our technical sales representatives by phone or send us a message through our online contact form.   We are ready to assist you!
Installation
We offer installation services for all of our products and services requiring installation or programming.   Our technical installation crews travel!
Maintenance
We provide support before, during and after the sale.   We offer repair service, product maintenance and preventative maintenance services.   Let's keep your equipment in top notch shape!
A Singular Solution
If you are thinking of harnessing the lasts digital protocols to enhance business efficiency or FM analog for its simplicity, our radios have you covered. Our singular solution offers the widest selection of two-way radios for everyday use.
Model Matrix
Offering basic and keypad variations, with or without a high-contrast. Other features include an indicator and the popular audio accessory connector. Plus, mixed-mode operation ensures seamless integration with legacy radios while smoothing the onward migration path to digital.
Audio Quality
Whatever your specific needs, audio quality is what determines clear voice communications – which is why our radios are used under the most grueling conditions, like the cockpit of a racing car. Thanks to our extensive experience with professional systems, reliability is second to none. So whatever your radio requirements our radios offer a single platform that is right just for you.